PuppetXeno
biography
Nothing beats music.
I should start a label and name it that
0

January 23rd, 2017 + 5:01 AM
·

PuppetXeno
Working on new music projects, I will upload new material on BandAMP again. Although I also updated my Soundcloud account, the time limitations of Soundcloud uploads (3 hours max) makes it less interesting to use that as a "main" hosting site. I have put up some old archive material there.
Also, some material has made it to the online stores (iTunes and the like - go check it out for the Psicopilot EP) - the more polished and themed productions will be published commercially. Demos and rehearsal outtakes will be featured here on BandAMP.
And I can be found on ReverbNation, but I am not using that site as actively. I still prefer BandAMP for user interface
0

November 29th, 2012 + 4:11 AM
·

PuppetXeno
Hi, to any who will read this.

So I've been away from the Amp for quite a long time, though this doesn't mean that my care for the site and it's members have in any way diminished. Not in the least!

It was a shock for me to read that Ralph (Flyer7747) passed away, but I'm glad someone took the effort to let me know. And then I read about TritonKeyboarder's loss of his dog Cedric last year, and more recently, his mom. Wow, has it been that long ago since I last visited them? Although it shouldn't be too hard for me to log into BandAMP periodically and stay up to speed with things, it's somehow faded from my system.

This is mainly because there's been a lot of things going on in my life. I'm in a job transition period (which stretches across many month, over half a year now and there's no end to it yet) and I've been playing in a new band (Mistaken Saints) while my old band UMF has kicked the bucket. We're currently working on recording an album and we have a bunch of gigs coming up.

Also, I've sought medical attention to learn to deal with (as it turns out) a sleeping disorder and have been diagnosed with Aspergers / PDD-NOS along the way (yey) and as a result I've experienced massive "untangling" and "growth" of my persona over the past year. Positive stuff.

Then my father was diagnosed with prostate cancer and was subsequently succesfully prostatectomized, so hopefully that's the end of that, but it's been a tense time for the family. Unfortunately some other people close by weren't as fortunate and sadly fell away before their time... A lot of sad news seems to be reaching me these days. Such is life, I suppose.

Anyway, I will put it in my system to periodically check back on the Amp. There's great people on here, and not in the least, some very good music too.

And it is my intent to keep adding to that in futures to come.

Cheers,

Tom
1

June 26th, 2012 + 4:06 PM
·

PuppetXeno
I made it to the next level of Radiation Officer. This was an academic level course and I scored an 8 out of 10
I am very proud of this achievement, not in the least as this opens doors to new jobs at the company I work for (and that means a better paycheck
although welcome, I care little for monetary gain)
Today, the manager congratulated me on my success and I was handed a book called The Physics Book: From the Big Bang to Quantum Resurrection (Sterling Publishing. ISBN 978-1-4027-7861-2)
Pretty damn awesome!
These days I'm enjoying life a lot (how different that can be
)
1

February 20th, 2009 + 12:02 PM
·

PuppetXeno
1

January 27th, 2009 + 11:01 AM
·

PuppetXeno
1) I'm old! Oh no!
2) I got my diploma for Radiation Officer! Hoorah!
Ok to come back to 1)
My mother gave me the awesomest birthday present: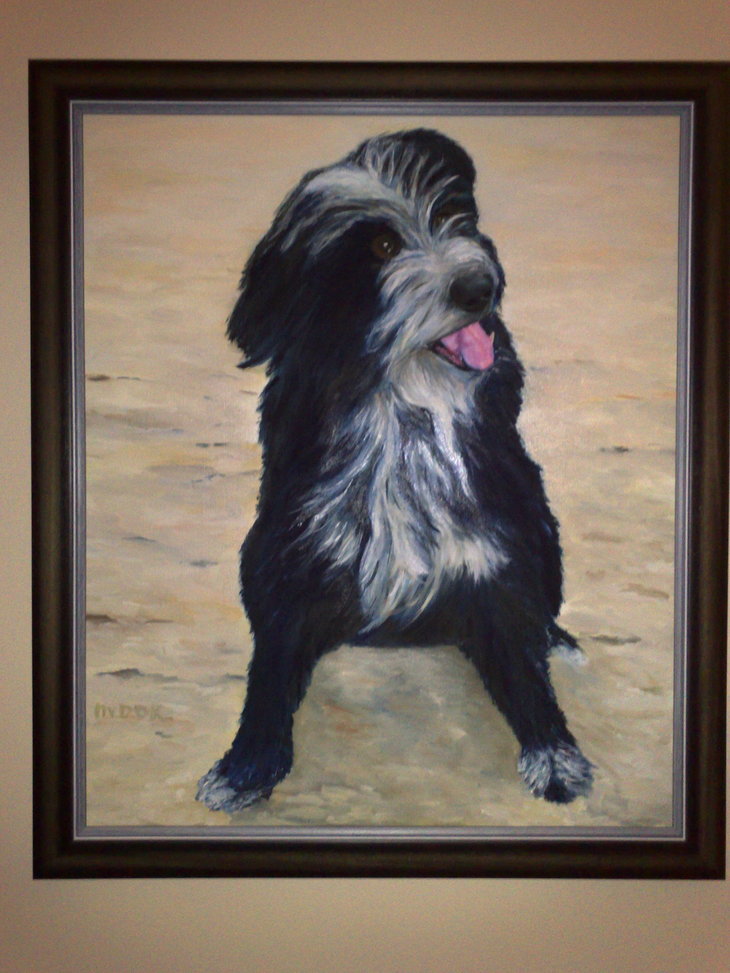 It's a painting of the family dog she made... It's beautiful, she really captured his character entirely.
and it's life-sized, he looks as big in the picture as he was in reality.
(Bruise 7- 11- 1990 / 14 - 5 - 2007)
15

January 16th, 2017 + 1:01 PM
·

PuppetXeno
This is a demo I presented to the band. We are now working on a proper band version of this song.

Enjoy!
6

January 23rd, 2015 + 1:01 PM
·

PuppetXeno
The first version was called "The Automutilation Radio Cut" because it was under three minutes and more in-your-face, hence ready for radio (but not kiddies radio)
The lyrics are
here
I reused that recording and remixed the subluminal parts more to the front and jumbled some things together at the end, so it became an album version. But by uploading it, I kinda forfeit the chance of a commercial release of this... haha!
Nevermind that, I just "aim to please, at my parties"
5

January 9th, 2015 + 8:01 AM
·

PuppetXeno
Well, got some lyrics to post. Haven't written a lot of lyrics last year, but these are fresh from january 2015. Seems I have found new inspiration, which is a good thing. The lyrics are somewhat gothic-like, and I recorded a song with it (called "Cut - the automutilation radio cut") which I shall not soon upload (but maybe I will).

So I wonder, can anyone extract somewhat of an underlying story here?

Cut

back in the daze, will I fullfil desire?
end of the road, take a ride in the fire

I see angels in the flashing light
torn from dreams, all the love inspite
follow eyes and faces in the void
earthen muse; throughout the day we toil

hollow at heart - am I dark at the soul?
never it was, but the memory's whole

I see angels in the flashing light
torn from dreams, all the love inspite
follow eyes and faces in the void
earthen muse; throughout the day we toil

I hear angel voices calling out to me
I hear angels crying out "it cannot be!"
spinning past the spiral of reality
no end to this, now end with this, and at last we breathe

"put away any sense of the past"
... harrowing rhyme of the false and unjust

put to rest all of agony's blades
kiss the heart turned upside to a spade
19

January 9th, 2015 + 7:01 AM
·

PuppetXeno
Hi, just wanted to let you know, I experienced some problems attempting to log in to BandAMP. I would put my username and password, but then I'd end up at my profile page without having actually been logged in. Attempting to sign in with a random username and/or password would correctly bump me to the "invalid username..." etc page.

I managed to fix this by allowing my browser to remember my password, but that's never been an issue before. So yeah, kind of odd...
14

January 5th, 2015 + 5:01 AM
·

PuppetXeno
This is a Totem Spectre version of Nine Inch Nails' "Hurt", most famous for it's Johnny Cash cover. I'm working on a new project, and this my personal concept version of one of the songs intended for that project, so the eventual thing may become very different (for one thing, I won't be singing it), time will tell. Anyway, this is what it is right now, and I want to upload tunes to BandAMP more often, so I thought I'd share.

I actually wanted to upload my niece's song, but I have to get her permission first of course. She has written a song and played it in band formation as part of a school project, and there's something really catchy about it, so I offered to record it at my studio. Details will follow once I get permission to upload it.

For now, "Hurt" will have to do.

Hope you enjoy,
cheers.
Alias:
PuppetXeno

Status: Offline
Threads:
115
Posts:
3,046
Songs:
52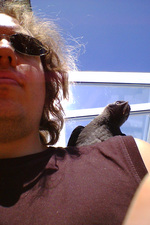 Joined: September 11th, 2005
Last login: April 08th, 2017
My Messengers
| | |
| --- | --- |
| AIM: | n/a |
| ICQ: | n/a |
| Skype: | n/a |